START YOUR CISCO MERAKI JOURNEY TODAY
Cisco Meraki. Simple to understand. Easy to sell.
The future-ready cloud networking solution that speaks for itself and helps you stay ahead of the curve!
It's never been easier to protect your customer's Meraki network! With Umbrella and Meraki MR integration, Umbrella can be deployed within minutes, giving your customers, greater security, lower costs and a great user experience.
Bringing the cloud to enterprise networks

With wireless, switching, security and device management centrally managed from the cloud, Meraki gives network administrators visibility and control, without the cost and complexity of traditional architectures
Rapid deployment
Lower TCO
Scalable
Future proof
Complete visibility and control
Reduced operating costs
Support included
Demos available
Easy-to-use
Fast and easy to sell
Cisco Meraki offers brand-new, easy-to-install units for free evaluations at zero cost and zero risk to you or your customers.
It boasts a 75% win rate after free trials are deployed.
Register for FREE TRIAL

Recognised leader in cloud networking, Cisco Meraki brings scalability, manageability and efficiency.
With 50 years industry knowledge and experience to share, we are committed to supporting you every step of the way, to help your business grow.
Grow your Cisco Meraki pipeline and capture more quality leads
With Cisco and Ingram Micro by your side, we invest heavily in lead generation campaigns. Not only do you have access to your very own Meraki Country Specialist but working through both novel and traditional marketing channels, Cisco Meraki generates thousands of leads each month and provides industry-leading marketing tools to our partners.
REGISTER TO THE CISCO MERAKI PARTNER PORTAL
GET YOUR CUSTOMISED MERAKI WEBINAR REFERRAL LINKS
EMAIL CUSTOMERS REFERRING THEM TO A MERAKI WEBINAR
LET CUSTOMERS KNOW THAT ALL QUALIFIED WEBINAR ATTENDEES WILL RECEIVE A FREE ACCESS POINT
VIEW YOUR LEADS ON THE PORTAL
FOLLOW-UP WITH YOUR LEADS
HELPING YOU SELL
Help customers truly experience Cisco Meraki through our free trial offer!
Help your customers understand the business benefits of Cisco Meraki with 'Campaign-in-a-Box' – a set of support assets for Partners to brand and use to help them promote the key benefits and the 'Try before you Buy' free trial, off ered by Ingram Micro.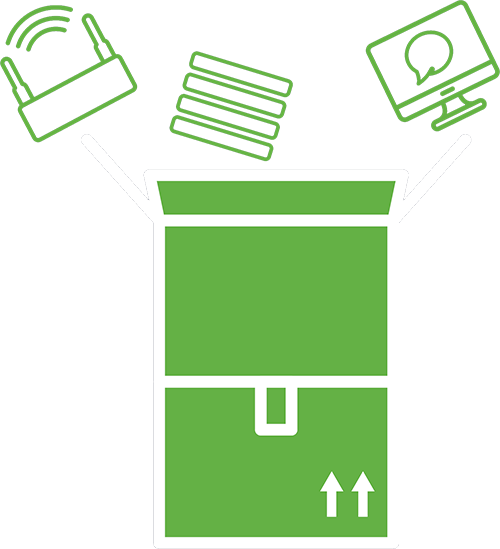 Happy Customers. Happy you!
The only cloud networking solution to consider.

"Cisco Meraki has enabled us to successfully address a new segment of the market with a solution that is easy to sell, provides ongoing recurring revenue and delights our customers."
Realise the potential of what partnering with Ingram Micro offers you
Single cloud managed dashboard
Expert presale support for you and 24/7 technical support for your customers
Marketing back-up throughout your Cisco journey
Integrated mobile device management
Check out the latest promotions